Founder at Borderless Ventures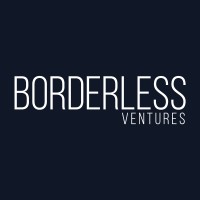 Founder, Borderless Ventures. Director, The CryptoAssets Institute. Co-Founder, NFT Factory Paris. A sought-after MC and moderator as well as a prolific keynote speaker at leading tech conferences including Web Summit, Collision, Vivatech, SXSW, Non-Fungible, Rise Hong Kong, Ethan currently educates and inspires audiences on web3 and the blockchain economy's opportunities for brands and the creator economy. Through Borderless Ventures, Ethan runs the European Emerging Tech Investment Syndicate focused on web3, AI, and sustainable development.

The NFT Factory Paris is a 400m2 physical digital art gallery and the HQ of Europe's burgeoning web3 ecosystem, helping artists, entrepreneurs, and brands get started right on their Web3 journey; founded by folks from Ledger, Sorare, The Sandbox, RTFKT, Arianee, Dogami, and many others. HKG DAO is building the community of Hong Kong and Southeast Asia's web3 ecosystems.