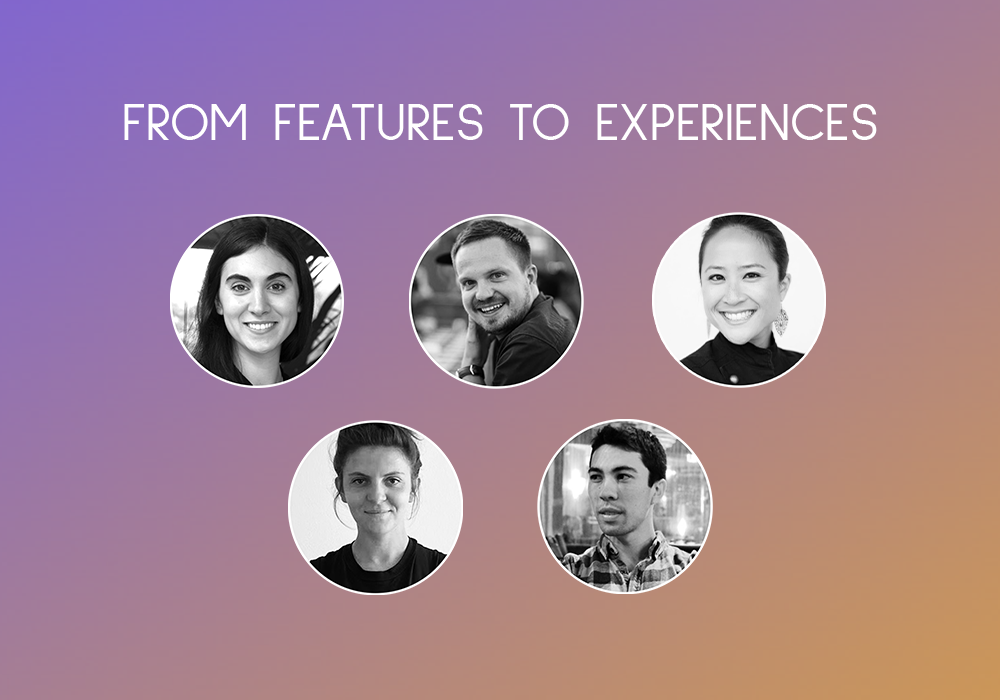 DISCOVER HOW THE SECOND EDITION OF PROW WILL UNFOLD
We initiated this project in 2019, with the sole purpose of binding the local tech community and providing the right context for expanding product skills, perspectives and relationships. The first edition faced one of the unfriendliest years for events, forcing us to move it entirely online, but it still came together as an insightful and successful conference.

Fast-forwarding to this year, we're now few days apart from Prow 2021 and we can't wait to meet in person with all the professionals at Faber Community. And of course, to sync online with every virtual participant.

Agenda is complete. Location is set. You're the only missing pieces to our puzzle, but it will be complete soon. Here is all you need to know for our upcoming gathering:


WHAT'S THE DEAL WITH ALL THIS ON-SCREEN & GET-TOGETHER STUFF?
As often mentioned, Prow 2021 is a hybrid edition. This means that the conference will be organized at
Faber Timisoara
, and we will also stream this online for everybody who can't join us physically.

Therefore, every participant will have access to the same content. Their interactions however will be either at Faber — Get-Together, or on our online platform (Hopin) — On-Screen.

Other important notes:

→ Tickets offer you access separately. For example, if you have purchased Get-Together tickets, you can't participate On-Screen. Also, if you have purchased a Full Early Bird, please check your email and confirm which version suits you.

→ Speakers are joining us in a hybrid format as well, and some of them will be joining us online (see more details at agenda↓)

→ Workshops can be attended only in person.


LINE-UP, AGENDA, AND OTHER HOURLY DETAILS

The event will take place on September 16th and September 17th at Faber, as following:

On September 16th, we have 4 workshops led by international experts. If you're interested in product discovery tools, how to create a better product team culture, IoT gadgets or even how to build an entire product plan, we've got you covered.
Check out the workshops' agenda and keep in mind that two of them are running simultaneously. More details here:
https://prow.ro/workshops
🟣 From Development To Applicability In IoT Locks, with
Virgil Tanase
🟣 Designing Experiments for Continuous Experimentation Culture, with
Andrei Beno
🟣 From Key Assumptions to Product Discovery Tools, with
Eva Drago
*Workshops are priced separately and can be attended only in person. Each of them is limited to 10-12 participants. Make sure to secure your spot:
https://prow.ro/tickets

On September 17th, we embark on a fun ride, full of surprises, in Faber's courtyard!

Most of our guests will be joining us in person, but we have 3 online product professionals as well. Make sure to take a look at the get-together and on-screen tags on the agenda, if you want to know which is which.

The conference starts at 10:00, with registrations opening at 09:00. We're waiting for all the early birds to get our coffee together! ☕

When the conference ends, at 18:00, don't hurry to leave, because there's an after-party going on, and we're not accepting a goodbye without a cin-cin! 🥂

*We're organizing the conference outdoors, but we're well aware there are chances of rain in September. Don't worry about that, we have a backup hall inside Faber.


ALL THE TECH COMMUNITY IN ONE PLACE

The yard will be full of fun things to do, people to meet and innovations to discover.

And of course, there's no tech community without the startup energy! You will discover local products, on spot, at our dedicated Prow-Up Corner 🚀


THEY MAKE IT HAPPEN
We're happy to announce that our Prowd MC for Prow 2021 will be
Vlad Andriescu
! He has extensive product knowledge and is highly passionate about technology as you might have seen at
startup.ro
. He will be taking on the mic for this edition and introduce you to all our conference activities.

And to introduce you to our backstage of the event as well, a huge thank you goes to all the partners who have teamed up with us in pushing the product scene forward:
🎁 HEY READER, HERE'S A GIFT FROM ME SINCE YOU'VE GOT THIS FAR: 20% DISCOUNT ON
TICKETS
WITH THE CODE LETSPROW20.

COVID Regulations

This event will follow the COVID-19 regulations and it is necessary to present a valid test or vaccine certificate at the check-in point.

If you don't have any of these, you can benefit from testing on-spot.

*Testing is surcharged at the location, it is not included in the ticket price