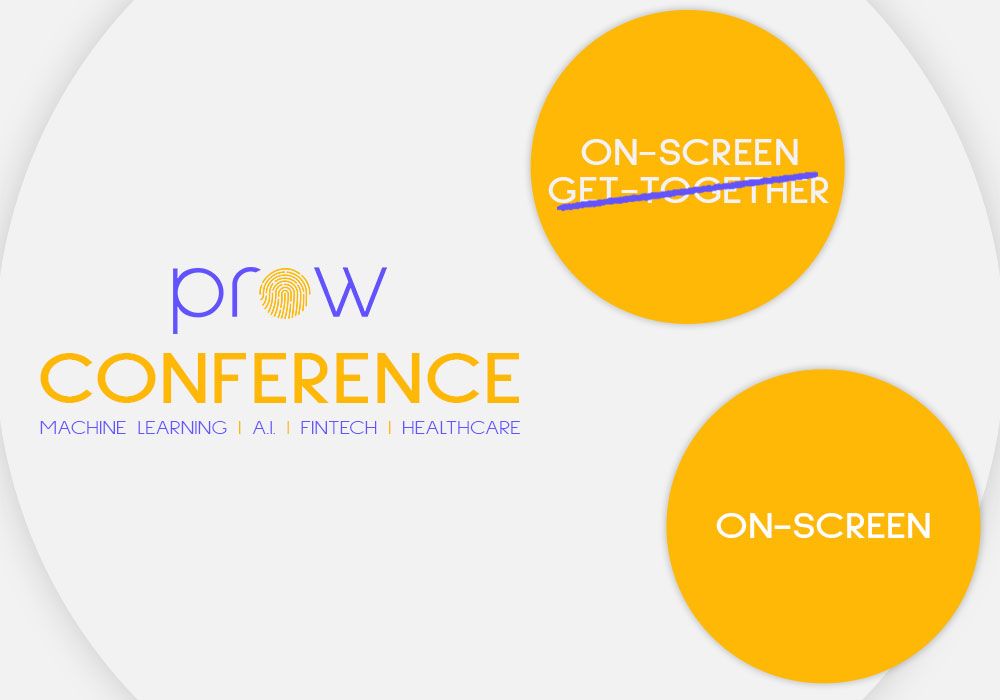 PROW 2020 IS STILL ON, BUT ON-SCREEN
Are you familiar with the meaning of prow? Yes, for us it acts as an imaginary word, used for this brand, built from the two words that stand at its meaning — product & grow, but this word actually exists in the Oxford Dictionary, meaning — the pointed front part of a ship or boat, basically the part of a ship that cuts through the waves and helps it move forward.

Without romanticising it too much, this is exactly how we would characterize Prow this year, as it has gone through all the possible challenges, sometimes more scattered by the waves than other times, but always moving forward to its final destination: Prow 2020.

We started working on Prow more than a year ago and what began with great enthusiasm and no obstacles in sight, almost everything got changed and adjusted along the way, (other than our willingness and efforts) and that had nothing to do with our plans, but with the way 2020 has decided to unfold.

Pandemic strike 1, pandemic strike 2, pandemic strike 3 — are we safe? Are events still on? Can we bring international speakers in Romania? What are the countries where you can fly back and forth to? Indoor events? Outdoor events? No events at all?

This is just a small part of the rollercoaster that pushed our limits this year, but we know that we're not a singular case and our only option at the moment is to go once more, forward. And moving forward, we reach the final form of Prow 2020: entirely On-Screen.

*We would like to mention that this decision came after the new restrictions where offline events can't take place at all.

How will Prow 2020 look like?

From the beginning, our aim was to bring quality content and to give more context to a community that hasn't been in sync with the latest and greatest in product development and growth. Prow is a not-for-profit event and the entire team's efforts and time have been dedicated pro bono, to an event in which we found potential to inspire the community to do more and better. If you're asking yourselves "Where does the ticket money go to, then?" — well, it's going to the next edition, so thank you for investing in a better future.

With this in mind, the first edition is still aiming for a successful debut, as product troopers from all over the world have accepted the invitation to showcase their insights on successful products. After all, syncing with awesome professionals that can boost your career, while sipping on your favourite beverage in PJs is not that bad of a scenario, isn't it?
Therefore, Prow 2020 will take place on Hopin, with all the announced speakers so far and some more (
check them out
), during 5 and 6 November. The event is extended on two days because we have more content to comprehend, which leads us to 👇

What's new on the agenda?
First of all, our agenda is live and you can check it here:
https://prow.ro/agenda
. There are still some parts of it that aren't entirely finalised, but we'll keep you updated with each new information.

We're excited to announce our moderator for this first edition of Prow — Wout Laban! Wout has an extensive understanding of the product landscape, as he has engaged in many areas of it. He will tune in with us from Amsterdam and he promised a sunny forecast from his indoors.

Next, we will have dedicated sessions of Ask Me Anything, where you'll get the chance to shoot your questions to our #prowfessionals — don't hesitate to get right into the in-depths of product management!
We have also added a new section,
the workshops
. This part is dedicated to those who want to strengthen their product knowledge and will have a separate price than the conference. Discover more on our tickets page:
https://prow.ro/tickets

What will happen to the Get-Together ticket holders?

All the Get-Together tickets will be automatically changed to On-Screen, having the same access at the conference, but online. We'll guarantee a conference experience with a special package sent to all our attendees (only in Ro) and networking opportunities on top of the content delivered.
Because we promised an offline experience to those who acquired a Get-Together ticket, we'll make it up to you by offering everyone in this situation —
a free invitation to Prow 2021
! We'll get back at you with your invitations when the next edition is live. If there are any concerns regarding this circumstance, don't hesitate to contact us at
hello@prow.ro

Keep an eye on prow.ro for more updates