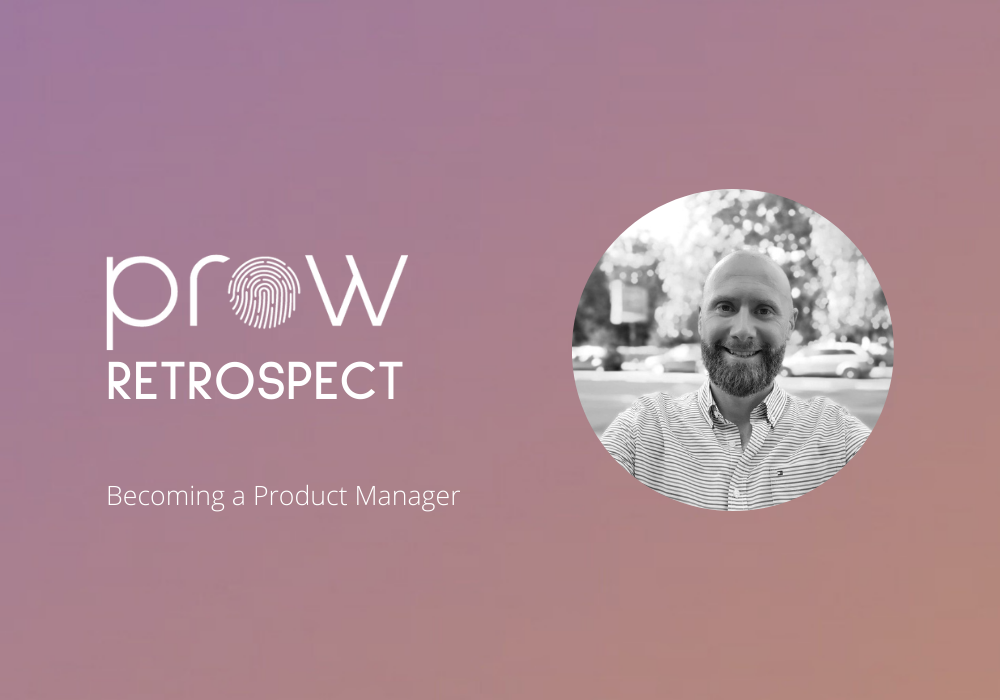 Prow in Retrospect: Adrian Pica on Becoming a Product Manager
Get behind the scenes of product management with one of our past speakers.
There is no right way — the book or the method does not exist. As a Product Manager, you are supposed to understand and know all the tools you have at your disposal. And choose the most efficient one. You have problems to solve, but you have to combine resources in order to reach the right outcome. You need to have the right local context so that when you look at the data, you can get insights based on the context. There are always things that you don't measure, or can't measure.
Adrian Pica, Director of Product at Bolt
The product manager role has become a bit of a catch-all term for professionals out there dealing with product strategy, product requirements, customer engagement, and unplanned fire fighting — among others.
The emphasis in product management is on
genuinely understanding customers
by delving into usage metrics and building empathy through interviews or shadowing exercises. All this to develop a well-informed decision-making process that later trickles down to other teams as well, like engineering, design, customer success, sales, and more. The result? Well, a fully optimized product management function could
increase profits by 34.2%
.
So, are you wondering how a product manager career path looks like? Adrian Pica is a man of many hats, and he shares his secrets to becoming a product manager in this interview.


Product Management: Your Burning Questions, Answered


How did you get started as a product manager?
I actually started by delving into the knowledge of the 1960s to understand the marketing part and the positioning side for product managers selling detergents and other products at that time. I then transitioned this knowledge to the digital side.
My background allowed me to try out different things and learn from different fields. I have a Law Degree and an MA in Marketing, so I have a generalist type of experience that has allowed me to combine my skills and apply them in different areas.

How was the product management perspective different from your entrepreneurial background?
Back in the day, I did not know what product management was. It became more popular once digital products landed on the market. So I learned product management by doing it. I started working at an advertising company as a general manager, so what I learned as an employee I transferred to the entrepreneurial side.
I also founded two start-ups, so I had the opportunity to gain hands-on experience — I had to hire employees, gather invoices, manage more than 100 people. This allowed me to gain perspective on bigger problems and how to solve them in order to stay on top of market trends.
It's no clear path to how you become a product manager. It's less obvious when it comes to this role. When I had the first discussion at my first job as a product manager, the fact that I had hands-on experience meant a lot.


How important is it to have international exposure as a product manager?
It has helped me a lot. And I see the importance of it in the recruitment stage as well, during interviews. The level of professional maturity is better if candidates have had the opportunity to work in international countries. Working with people from other backgrounds contributes to the way people understand collaboration — scheduling meetings or coordinating to make decisions, among other things.
This is also important on the client-side as well, because it challenges your way of thinking. After all, not everybody thinks like you. You are a very non-typical user, you have a lot of insight, so you have to shadow users and communicate with them in order to understand the actual use of the product. My assumptions were usually wrong at first, so I had to start with an extremely open mind in order to build added-value products for users.


Have you ever considered the lack of technical expertise as a downside for your role as a product manager?
It can definitely be. I did basic coding and tried to catch up and read and learn. I am still bad at it, but I understand what you can build with technology. Thanks to my colleagues, I learned more in time. If your users and colleagues are very technical, you will have a hard time because they have a deeper approach to data insight.


The requirements for different product management positions are different, according to products or company KPIs. So it usually depends on what the company expects of you.

Do you have any advice for product management roles in general?
Make sure you are naturally curious about problem-solving. You need quite a good amount of leadership. You will be responsible for a lot of teams that ultimately do not report to you. You can't hire or fire anyone, but you must be their leader and influence them to work in sync and towards the same goal.

You will work with professionals that are not very business-oriented or might need very strict instructions to get to work. The bigger the organization, you need to learn the stakeholder management part. You need to plan ahead and align teams that can work on the same product.

What does a day as a product manager look like for you?
I am responsible for the product organization through different domains. I work with platform teams that support the consumer-facing side of the product, so back-end and platform tech that support all the consumer-facing verticals.
My day means that I am in touch with all the relevant teams that support this side. Connecting with engineers, product managers, planning, staying on top of future trends, stakeholder management, and prioritization.
I must also work with fellow product managers to maximize our resources for big outcomes and be well-positioned in the long run.

If we were to compare the product manager to a movie character, who would it be?
Neo from
The Matrix
. You control the matrix and rebuild it to benefit humankind. By using the smallest amount of resources, you bring a lot of added value.

Want More Product Insights?
*This article is based on an interview with Adrian Pica at
Prow 2020
.