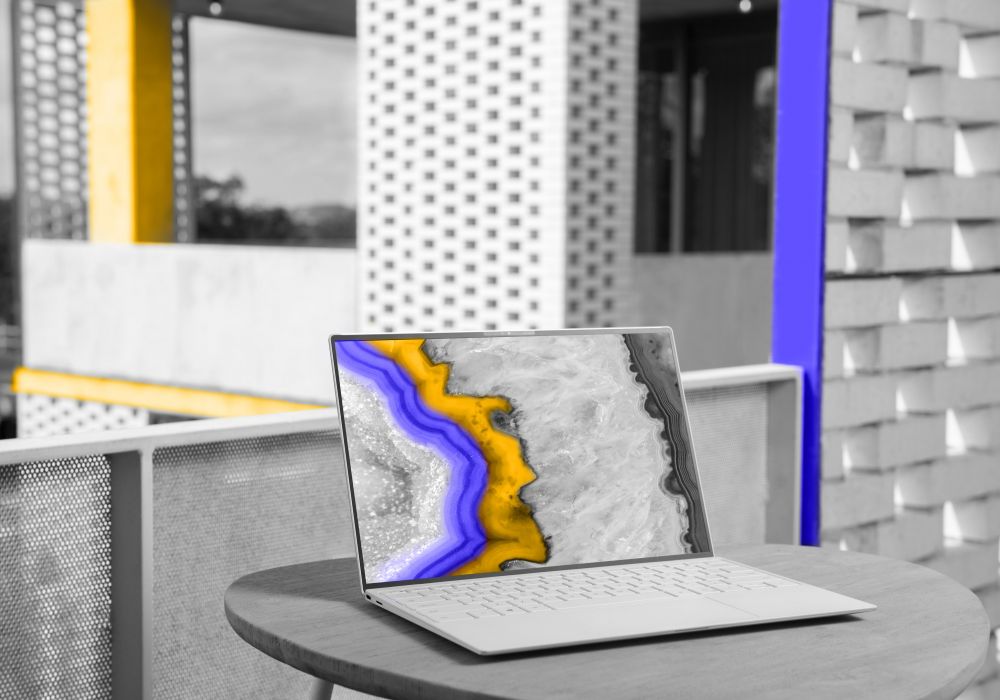 THE DIGITAL TRANSFORMATION JOURNEY FOR SMES IN ROMANIA

WHAT'S NEXT FOR THE IT PRODUCT MARKET?
It's official: the digitalization of small and midsize businesses is slowly but surely gaining ground in Romania. In fact, going digital has kept a lot of businesses afloat in the past six months.

What triggered this shift towards digital technologies and what are the opportunities for the IT product market? Let's find out.


THE STATE OF DIGITAL IN ROMANIA
Romania's
digital performance
currently ranks at number 26 among the 28 EU states, according to The Digital Economy and Society Index (DESI) issued by the European Commission. To accelerate the
digitalization process
, the Government has recently approved a EUR 150 million grant program to assist SMEs in their digitalization efforts.
But SMEs appear to be well on their way from being digital laggards to
digital first-movers
. Overall, this interest in IT investments seems to be triggered by the impact of the COVID pandemic. Many SMEs have been exploring solutions to keep their teams and clients close, in spite of the growing physical distance.
UNLOCKING VALUE WITH DIGITAL SOLUTIONS

What benefits are SMEs seeing from digital technologies? In spite of the ongoing uncertainty in the business climate, managers and employees have been seeking products and solutions that would streamline internal processes, enhance visibility into operations, or increase collaboration and productivity.
Data from 2019 shows that only 23% of Romanian firms used
digital channels
to transfer information. So for many companies, the digitization process implied changing their operating model altogether. Either way, once SMEs have unlocked the value warranted by digital solutions, it's highly unlikely that they will go back to pre-COVID behaviours.
TOP-TO-BOTTOM DIGITAL INVESTMENTS
In 2019, SMEs in Romania ranked last in terms of
digital investments
, according to The Digital Economy and Society Index (DESI). This marks a stark contrast to the seemingly robust IT product market. Yet specialists from
IT firm Wizrom
claim that SMEs packed 2 years of digitization efforts in the past 6 months alone.

Opportunities are looking up for the IT product market, and here are the top picks among SMEs, according to Wizrom:


ENTERPRISE RESOURCE PLANNING SOLUTIONS

Enterprise Resource Planning solutions, or ERPs, seem to be rising stars in the world of digital investments among SMEs. And the use of ERPs is likely to keep growing, considering the benefits warranted by this technology.

ERPs are generally seen as growth and innovation engines because they integrate numerous systems within a single IT platform. The results are better visibility, improved efficiency, better reporting and planning, as well as enhanced collaborations and workflows. In the long run, this means fewer errors, fewer interruptions, fewer misinformed decisions.

At first sight, ERPs seem to tick all boxes. But they are also a costly investment and not many SMEs are ready to take the plunge.


HUMAN RESOURCES INFORMATION SYSTEMS

Another top choice among SMEs is Human Resources Information Systems, or HRISs, which streamline the HR function and provide additional visibility into the human capital within the organization.

But the benefits of an HRIS extend beyond the HR department. It can grow at the same pace with your organization and provide support as you expand. By freeing up time for HR teams with automated procedures, they allow employees to focus on strategic tasks that add long term value.


CUSTOMIZED IT SOLUTIONS

In the case of SMEs, one-size-fits-all solutions have sometimes fallen short when it comes to meeting diverse needs — from customers and employees alike. Working with a personalized solution that was built according to the expectations of the business could be the way to go.

With a customized IT solution, SMEs will be able to handle their daily processes and scale with ease, when needed. Moreover, it allows them to integrate multiple systems within the same solution for extra efficiency and peace of mind.


WHAT'S NEXT FOR SOLUTION PROVIDERS?

As we consider the needs of SMEs, some themes emerge. For one thing, it is clear that SMEs are shifting away from manual, paper-based processes and looking for digital solutions to streamline multiple areas within the organization. However, the digital landscape is still in its incumbent stages, and SMEs might struggle to quantify how digitally-enabled benefits might affect their bottom line.

This state of digital warrants increasing opportunities for product and solutions providers that could cater to this growing market. But they should take into account that SMEs still struggle to determine the monetary impact of digital products, such as improved collaboration and decision-making.

Oftentimes, product owners might position the product in very generic terms, like "ERP" or "HRIS", but fail to recognize important market shifts that could help them position the product more naturally. For example, taking note of important trends and integrating them into your positioning is a good strategy to hone prospects and make them understand why your offering is important.

This is not a 'one and done' endeavour. Once your product is ready and up-and-running, focus on the outlook and ask yourself: "What now?" Product quality is important, but so is staying ahead of the market and seeking opportunities for growth. After all, your product is only as good as the needs it fulfills — consistently.


CURIOUS FOR MORE?

The digital landscape in Romania forces the IT product market to perform a balancing act: focus either on product quality or growth. Bringing a comprehensive solution to market or staying attuned to the ongoing shifts in the market to enhance positioning.
We'll explore possible answers to this conundrum on
November 5 and 6, at Prow
— the conference that inspires the tech-community to do better. Join us online as our speakers will unravel the stories behind
successful products
.