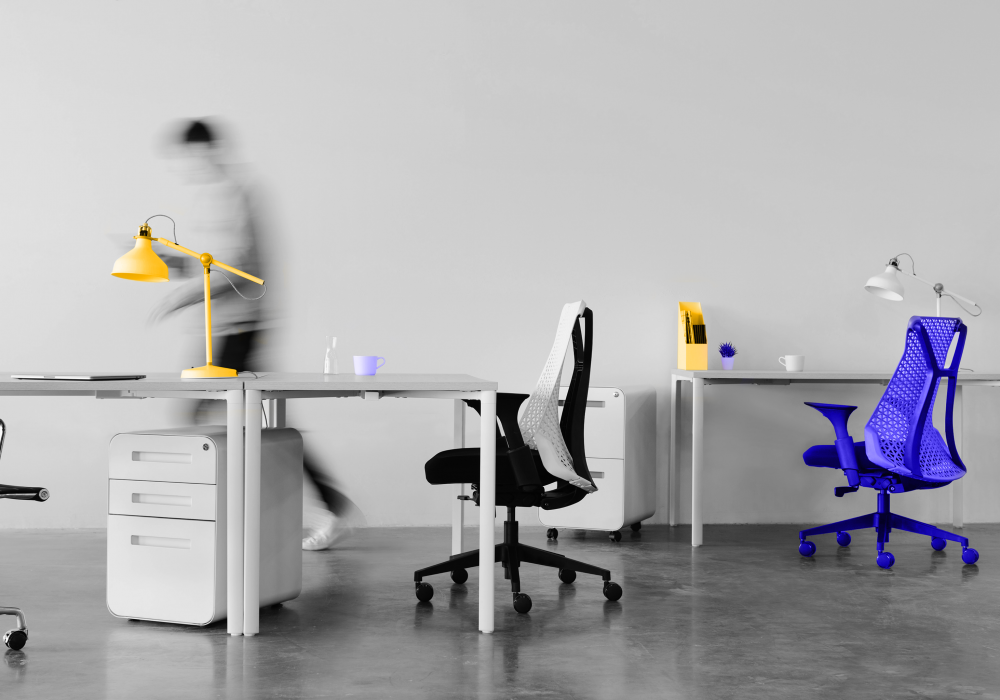 THE WORLD OF PRODUCT: FIVE STATISTICS YOU NEED TO KNOW
When Apple launched their iPhone in June 2007, Motorola's next-generation cellular telephone Razr2 was set to come on the market eight weeks later. Eight weeks in which Motorola had to rethink its entire
product strategy
in light of Apple's new release. Numerous questions emerged from Motorola's executive team:
Would the two products compete head-on? Should we add new features to the Razr2? How much should we charge?
In short, they needed to identify changes that were emerging in the market and finalize their strategy quickly — and successfully.

Fast forward to 2020 and the product market seems to be as disruptive as ever. Like Motorola back in the day, most companies have to build competitive advantages faster and stay on top of constant change. For product managers, the question is:

How can we change and thrive at the same time?

And truth be told, they don't have it easy. Product managers should create product roadmaps based on customer and market insights, but oftentimes there's not enough clarity on the strategic direction of an organization.
Based on a survey among 500-plus product managers, 81% claim that
product strategy
is part of their responsibilities. Yet only 25% have a clear strategy from their organizations. At this rate, how can they own product innovation if there's no vision regarding where the company is going and why?

They need to see the big picture in order to react and thrive in the face of disruption. As a result, we've put together some interesting stats that offer an evidence-based glimpse into the state of product management. In spite of grim data on strategy and vision, there are some strengths and opportunities out there. Let's dive in.

→ An optimized product management process could increase profits by 34.2%

Working with a good product manager means that you optimize, streamline, and execute successful projects. And these successful projects have bottom line benefits.
In fact, they could increase profits by
34.2% on average
. But more often than not, the promising results do not rely on the work of the individual alone. It's a combination of skills and tools that drive successful outcomes.

In order to thrive, product managers need a standardized product management process and quality business systems that allow them to prioritize roadmaps and deliver on their promise effectively.

→ Demand for senior Product Managers increased by 51% in the past two years

Senior product managers are in high demand at the moment, and this actually underpins a bigger trend across the product management landscape — product teams are currently more involved in product strategy and building the overall customer experience.
This marks a big shift in the
product management function
. Nowadays, it's all about leading and meeting customer expectations, while overseeing product backlog or team management have taken a backseat.

In the grand scheme of things, product managers have to make decisions faster in order to address customer needs and push the brand vision forward — all while dealing with quickly-shifting priorities.

→ 80% of product value will be derived from software and digitally-enabled services
The world of software-driven, smart, and connected products is upon us. As a result,
product value
is changing. Cars, appliances, equipment, medical devices, and software products will soon be seen as containers for enhanced services and user experiences.

Such changes are driven by Artificial Intelligence (AI), Internet of Things (IoT) sensors, blockchain, advanced analytics, cloud, and edge computing. These digital technologies and software have become so affordable and pervasive that they will soon be indispensable to a product.

What does this mean for product manufacturers? They will have to move from features to experiences, lose the mechanical component and incorporate AI, and rethink strategies in order to maximize personalization.

→ 69% of product managers organize customer interviews

As we've already seen, customer experience and satisfaction have come front and center with product managers in the past years. To meet the demands of a customer-centric business, 69% of product managers now organize customer interviews.

This marks a 10% increase over the past two years and underpins a larger trend in the industry — the need for product managers to experiment more and incorporate customer insights into their workflows. After all, product managers are expected to take an evidence-based approach, respond to customers' needs, and align tasks with strategic priorities.

To deliver on this promise, product managers leave no stone unturned in order to enable growth and transformation while also keeping the product top of mind with consumers.

→ The 'growth product manager' shows a 425% increase in demand
Move over,
Product Manager
, your role is getting an upgrade. Titles like Product Manager, Growth; Growth Product Manager; Product Growth Manager; and Product, Growth are slowly but surely gaining ground in the product management space. In fact, they've shown a 425% increase in average monthly interest over the last 5 years, according to a Google Trends analysis.

Growth product managers usually work alongside core product managers, but instead of owning a specific product, they are focused on business metrics or commercial goals. For example, they can oversee the entire customer engine — from lead generation to customer retention or expansion.

In short, the core product manager has the customers' needs at heart and is seeking solutions on how to address them, while the growth PM will want to deliver more easily-quantifiable business outcomes. These combined efforts can lead to incredible results within an organization.


FINAL THOUGHTS

As rapid innovation has become pervasive in today's dynamic market, product managers have remained the glue that binds everyone together — engineering, design, customer success, sales, marketing, operations, finance, legal, and more. They decide what gets built, when, and how, all while keeping up with market trends and the needs of the customers.

Yet the product manager of the future could extend a greater focus on non-product decisions and experiment with new technologies and business models. All in the name of better customer experiences and more informed decisions.
We're curious what this means for the product landscape of tomorrow. That's why we're bringing together the
product experts
out there to share their success stories and industry insights. Everyone in the same room at
Prow 2020
.

Join us on November 6th and discover the tried and tested methods that make a product grow. Plus, you get to interact and exchange ideas with like-minded professionals and take a peek behind the scenes of this industry.