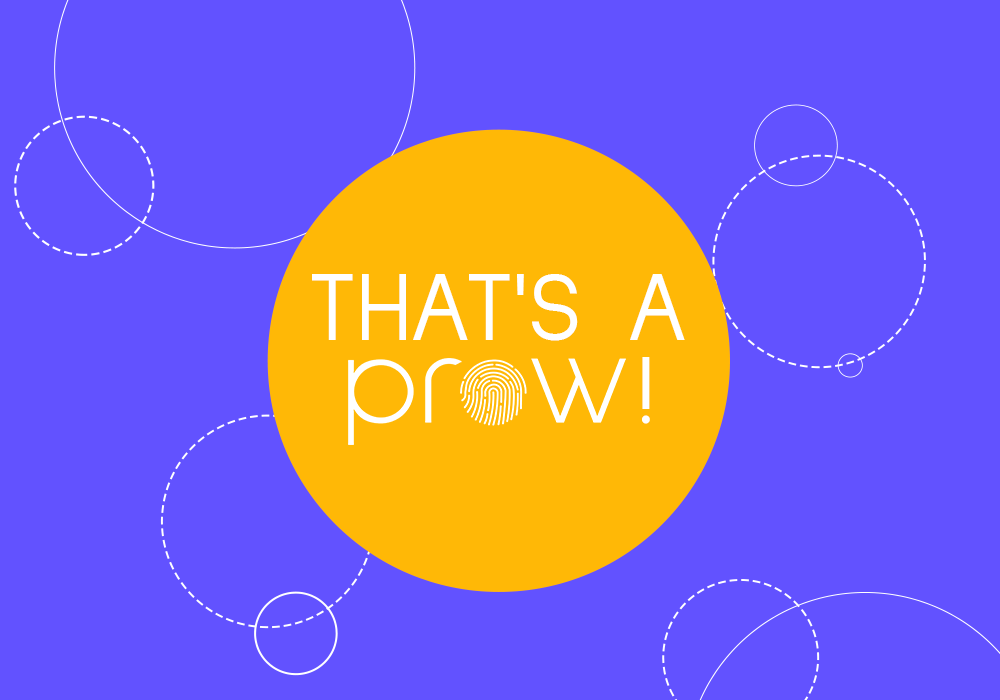 A RETROSPECTIVE OF PROW 2020
The first edition of Prow has gone through many challenges due to a year that has not left any room for events to unfold, but guess what? We managed a successful outcome, bringing together quality content, keen participants and proficient speakers. During two days, we've connected the dots in the industry together and discovered valuable insights that can act as the foundation for our next product endeavours.

Main Takeaways from Day 1

Day no. 1 of Prow 2020 debuted with a feature prioritization workshop, held by Chris Thompson and two PMs that were more than wishful to pass some of their built knowledge to other professionals who aspire to take this road: Adrian Pica, Group PM at Bolt and Alexandru Bleau, PM Alternative Monetization at Trivago.

Coming next, Luke Carbis set the tone for an inspiring conference, as we immersed ourselves in his VR presentation that felt like magic. And speaking of magic, all of his conclusions were rounded around a magical number: 3. That's how we discovered that his best solution for a side project, more exactly a team for a side project is made of 3 people:
Tech person. Not having one is dangerous, you outsource tech so the tech stack needs to be rebuilt again
Product person. Understands the industry and has connections. Could be a product designer or owner, or manager — doing customer interviews, talking to people to understand their desires and needs.
Marketing or sales person. Taking into account each industry, it depends on what sort of person you need to have.

Moreover, on this same page, the model we might be considering when working on such projects is a pyramidal one, made of the following layers: product idea as the foundation, the market or place as the second, and the first and most important one — the people.

On the same principle of decrypting the trinity of product, Adrian Pica revealed some other secrets of a PM, this time regarding scaling startups to unicorns.

What's the starting point here? Well, according to our speaker, you need to stop thinking in terms of features and start thinking in terms of growth.
"Start paying attention to a different set of KPIs. You are entering a market where other players are already making money, and you are taking it away from them. They will fight back. What do you need to be competitive? How will they re-position once you've entered the market? How is the financial health of your competitors? What budget do they have?" — take this as an exercise for your next ventures.

Lisa Mo Wagner reminded everybody of the high power of a team that feels secure to ask questions, to provide feedback, and most of all — to disagree. We promised the humane side of the story while going behind the scenes of product, and Lisa communicated exactly that. Going through the forming phase of a group to the norming phase, and highlighting the qualities you need to lead such a team were core points on her agenda.

Moving forward to product structure and a user-centric approach, Chris Thompson took us through his most important steps when building a product.

Asking their customers specific questions and incorporating the resulting data into their design process, is one of the crucial steps of a successful process at Aviva.
"If I look at data on a regular basis I spot the trends right away, same goes with problems."

Also, Chris is a strong believer in Agile teams, which have the ability to identify a new problem or a new need and act and pivot to fix these in order to avoid a nose-dive.

Main Takeaways from Day 2

After two intense workshops with Lisa Mo Wagner and Jeff Gardner, we kicked off the second day with The First Step of a Million.

Jeff wanted to debunk some myths from the product world, by using his own experienced examples. First one:

Well, that's not really how it happens after you build a product, so here are some actual steps that can complement this process, from his point of view:
Choose wisely - invest in an idea that you're genuinely passionate about
Go deeper on the idea — learn the game
Get out of the office, be an anthropologist

Next on our agenda, Alexandru Bleau took us on a deep dive into experiments. His approach to keeping experiments valuable and relevant at scale consists of a few tactical steps which guarantee a straightforward plan. This includes a must-have and clear hypothesis, giving more time to your stats to pile up before reaching any conclusions and focusing on the biggest group affected, and not the biggest change.

Is MedTech ready for the now? Well, after our dedicated panel with Stefan Iarca, Madalin Margan and Milan Steskal, moderated by Andreea Mandeal, we reached a lot of conclusions in terms of what is needed for this intersection of medicine and technology to thrive, but one thing is clear: even though we're still fighting bureaucracy, scepticism from some medical representatives or a long time for products to be tested and launched, this industry is facing a bright future as more and more startups and companies are focusing their expertise into this field.

Going from healthcare to a more musical industry, we discovered the importance of applying product thinking to machine learning problems, guided by Ekaterina Monnot, Senior Product Manager at Spotify. From supervised vs unsupervised models to how to prepare the data for a model, Ekaterina took us through all the major steps of this process.

We're delighted to have had Parul Goel as our last speaker on Prow's 2020 agenda, as her great energy filled us all with enthusiasm. Parul has helped build a product from scratch at PayPal, and she took us through the many stages of its life cycle and how to best manage them all.

…

Thank you for being part of our first round of product explorations and we hope that these insights will boost your perception.