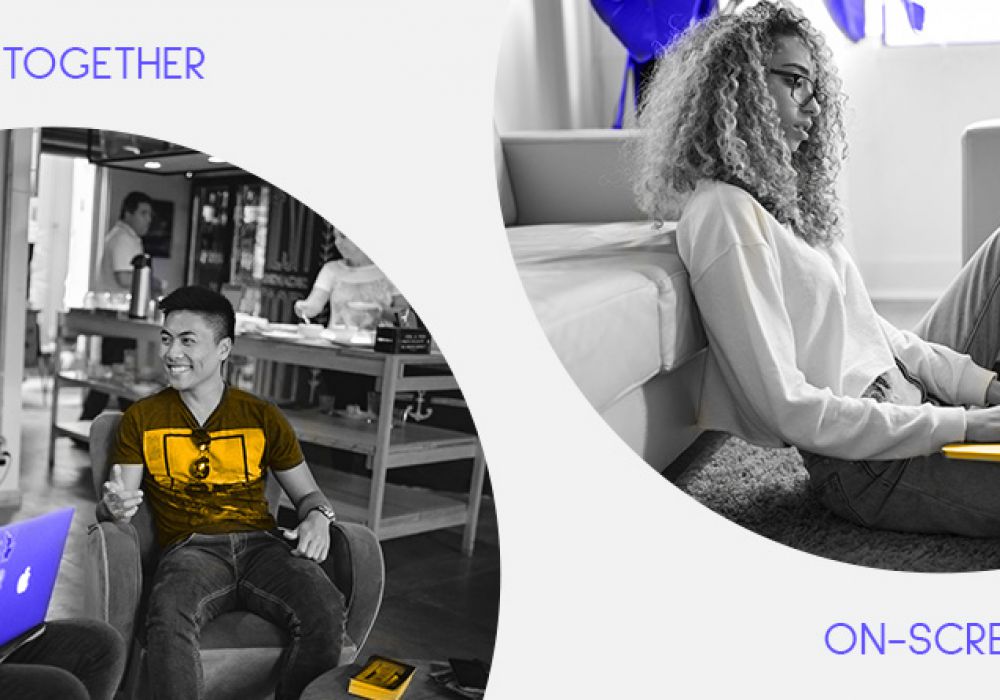 ON-SCREEN OR GET-TOGETHER? WELCOME TO PROW 2020
"2020 is going to be my year!", right? That's definitely how this year started for many of us, and especially for the Prow team, as we were really excited to launch the first edition of this conference and gather all the doers, makers, builders, you name them.

Then life happened, at a such a high speed that even the greatest makers had to regather their forces.

But you know what? The doers, the makers, the builders have this thing in common - they adapt and they innovate and they make the best out of their current circumstances or resources. Therefore, 2020 is still going to be our year, and we will adapt to this new reality the best way possible. Prow will take place on 6 November, at Iulius Congress Hall in Timisoara, and the entire event will be streamed online for those who can't join us at the location or simply prefer this type of participation.

National and international speakers will be the first prows to go on stage and share some of their insights, and their perspectives on what the latest technologies actually mean to product people. New frameworks, skills and problems we need to solve on the market will have their dedicated minutes of fame under the spotlight.
MEET OUR FIRST SPEAKERS
ALEXANDRU BLEAU
Product Manager Alternative Monetization at Trivago
Alex Bleau is one of our local #prowfessionals whose expertise in this industry speaks for itself. Born in Timisoara, but currently, in Düsseldorf, he is highly invested in the product community, and even organizes the ProductTank meetup in his current city.
Alex is a seasoned Product Manager with over 7 years experience, currently working at trivago on alternative monetization. He has worked on or built advertising products, online services, mobile apps and games and physical, educational and travel products. He's also had the chance to experience working at companies with 2, 20, 200 and over 1000 employees, trying out various ways of working, frameworks and tools while working onsite, distributed or fully remote with cross-functional teams.
He likes bowties and wishes everyone a "crazy day".
ADRIAN PICA
Group Product Manager at Bolt
Adrian is a Product Management expert that has crafted products used by hundreds of millions at 2 Unicorn companies. From a Silicon Valley company to South East's biggest tech company and to one of the fastest-growing startups in the world, headquartered in Tallinn, his work has been one of the main pillars in the development of their (very) successful products.
Having such a thorough understanding of the journey behind building and delivering successful products internationally is what makes Adrian a game-changer in this industry.
Entrepreneur at heart, he founded and sold 2 companies started from scratch, managed 2 companies with more than 100 employees and 1mil+ revenue per year. Currently, he's a product leader at Bolt, building the future of transportation.
JEFF GARDNER
Head of Customer Success at Graphy
As an American living in the Italian alps, Jeff has been working and leading teams remotely for nearly 15 years. Jeff recently joined Graphy, a fully distributed startup building the future of data collaboration. Before that, Jeff worked at Intercom: First as Head of Customer Support and Success, where he built a globally distributed team to nearly 100 people; and then as Head of Platform Partnerships, where he was instrumental in launching Intercom's App Store.
ON-SCREEN OR GET-TOGETHER?

Either you want to join us at the location, or you prefer to watch us on screen, the event will have the same flow and you will be able to interact with us, with the speakers, and with the other attendees.

There will be 100 tickets available for the on-screen Prow, and 100 for our get-together, with an extra touch to them: if you opt for the online version of tickets, but ultimately decide to join us physically, you can upgrade your ticket (limited amount available).

Join us in discovering the real stories behind product growth!